News
THNIC Academy organizes training on Computational Thinking and Programming Skills for high school students
on June 8, 2023
by Naritcha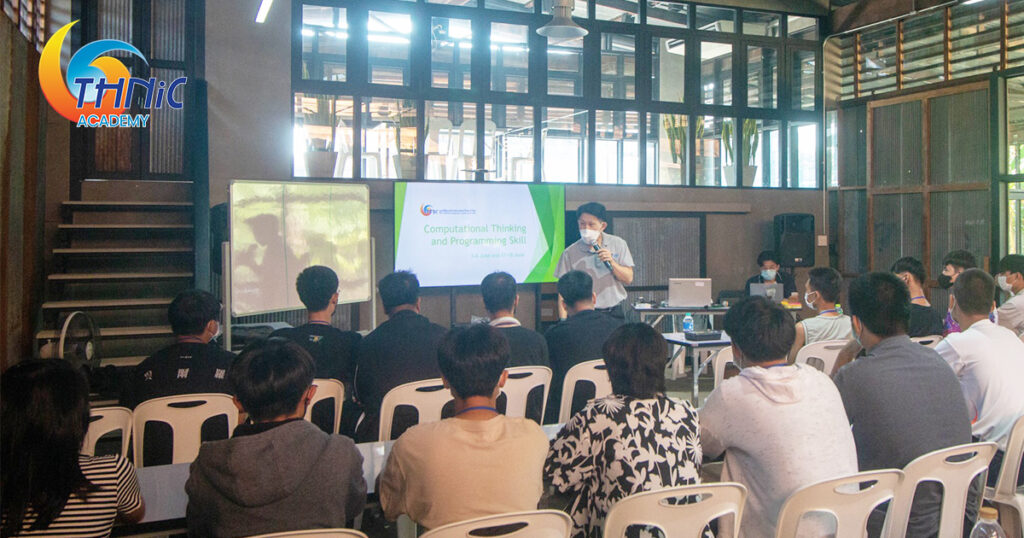 Week 1, June 3 – 5, 2023
The THNIC Academy conducted a training program on "Computational Thinking and Programming Skills" for high school students in Tak province. This course attracted a significant number of interested students who applied to participate. From the applicants, 33 students were selected to attend the training.
The training was divided into two weeks and conducted exclusively on Saturdays, Sundays, and public holidays. The first training took place June 3-5, 2023.
During the opening session on June 3, Mr. Parkpoom Tripatana, THNIC Academy director, warmly welcomed the participants and provided an overview of the course details.
Next, Asst. Prof. Dr. Akara Prayote, the head of the Department of Computer and Information Sciences, Faculty of Applied Science, King Mongkut's University of Techonolgy North Bangkok, along with a team of instructors, conducted the training. The training began with an introduction to Computer Science and the fundamentals of Computational Thinking. Participants engaged in activities, including game-based exercises, to enhance their understanding of Algorithm Design, which helps improve analytical thinking and systematic problem-solving skills. Moreover, they were trained in using logical reasoning to solve problems.
During the course, the participants learned how to write programs for game development such as creating a coin exchange game. They were also taught wireframing and UX/UI design to enhance their skills in designing user interfaces.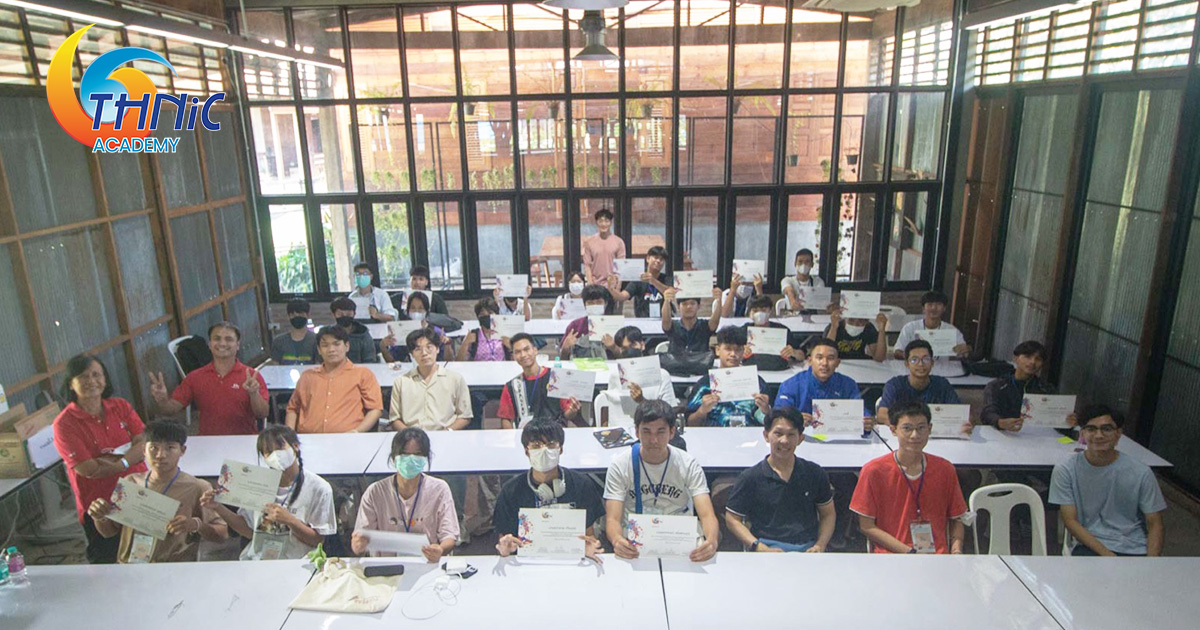 Week 2, June 17 – 18, 2023
The second session began with a review of the previous lessons related to logical thinking and step-by-step problem-solving using the App Lab tool from code.org to aid in learning. Subsequently, the instructors introduced a lesson on programming in the C++ language, starting with the basics of the C++ language structure. The participants then practiced writing basic programs to solve various problems.
At the end of the training, Mr. Parkpoom Tripatana delivered a concluding speech regarding this training course and presented certificates to the participants. He also expressed his heartfelt gratitude to the instructors led by Asst. Prof. Dr. Akara Prayote and extended his thanks to the entire team and warmly invited all attendees to participate in the next training course.